#1851 1-3 Three Bowl Set Spalted Maple Wooden Bowls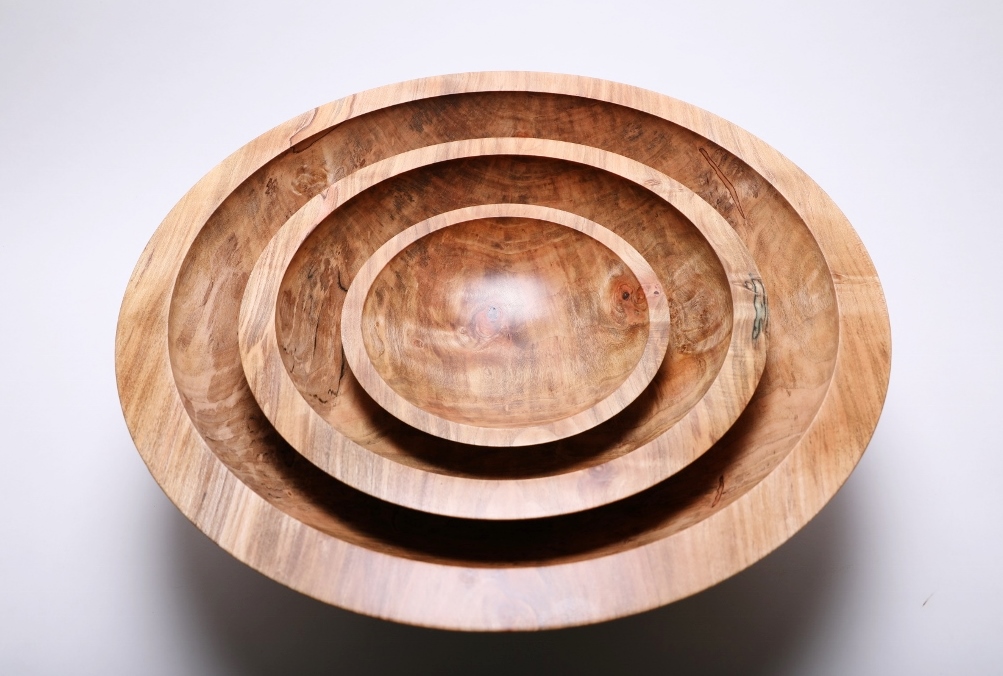 #1851 1-3 Three Bowl Set Spalted Maple Wooden Bowls
Very large spalted maple wood bowl set. Fabulous figure and color. Undercut rims, food safe, natural, walnut oil finish.
#1851-1 9 1/2″ X 2 1/4″
#1851- 2 14 1/2″ X 4 1/4″
#1851-3 20 3/8″ X 6 1/4″
Shipping: I ship almost all of my pieces via USPS Priority Mail. You can also ask me to ship it the cheapest way in the order comments. I will gladly refund the difference between what you paid and what it costs. Typically the difference is $5 to $10 dollars less. Please e-mail me for shipping quotes outside the USA.